Mother nature you have left me speechless, I woke up this morning went out that door into lower 50 degree weather. I am sure that many including me aren't too happy about this! But on the bright side this weekend is a 3 day one so yay!
I will be enjoying it with friends and family, I also hope I can do a little shopping since there are some sales going on like Nordstrom's half yearly sale or maybe I will score a great deal at J.crew. Let me know what you're planning to do and if you know any more deals!
Outfit Details: Forever 21 Light cardigan (old), Target shirt, J.crew Pixie pants,
Sam Edelman wedges
.
Happy Memorial Day Weekend!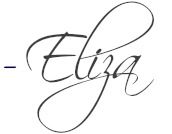 Add caption