I have been meaning to rave about these babies for the longest time and I finally decided to post it today, after recently purchasing my third bag for the spring time. I have to admit I am little head over heels for Rebecca
Minkoff Mini M.A.C.'s. To be quite honest these are my go-to's. Why? First off I don't like carrying big bottomless bags all the time, I prefer light weight,out-of-the-way so-I-can-use-my-hands-freely-kinda-purse. Not to mention how easy it is to find my keys or my wallet because everything is there in one simple reach. Now,keep in mind that this only fits essentials: phone,keys, small wallet, some hand lotion and a lipgloss or two. Most mini M.A.C.'s have 2 pockets inside and some don't so always take a look inside to double check! So if you like carrying more then those things I listed this may not be your kind of purse.
And boy, if I could I would get them in every color, there are some fabulous colors out now but trust me it is taking everything in my power not to 'add to cart'. Just one more please...I promise.
Other factors, the patent leather is so smooth and sleek and the modern look, makes this purse chic and timeless. Another big bonus is that the chain is detachable and you can you use it as a clutch.
If there are any more questions on the Mini M.A.C.'s please let me know in the comments below or on my twitter:
@lovelyaddict1on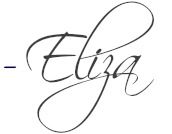 *This post is not sponsored, all opinions and pictures are my own.*